Never get charged for finding out what is wrong with your garage door
Professional, trustworthy, knowledgeable
technicians that respect you and your home
Fully covered to keep you safe
Speak directly to your tech 24 hours a day,
6 days a week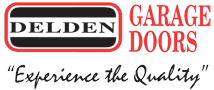 Vineyard Garage Door Repair
Vineyard residents, we're here for you! We can hear it now - your kids are screaming for playtime at Coconut Cove, while you'd probably rather be headed to Sleepy Ridge for 18 holes of golf. We get it! Garage door problems should be the least of your worries, but can really put a damper on your every-day activities; You can't get much done while your car is stuck in that garage. Enter, Garage Door Repair, LLC. We are happy to serve the Vineyard area and promise knowledgeable, friendly technicians, offering expert service at reasonable prices.
Our 5-Star Google Rating Says It All:
​
Fair Pricing - We are a small-town, family-owned company that does not need to cover the overhead costs of a larger company. This means lower prices for you. We understand how inconvenient the cost of a damaged garage door can be, and want to help make the expense as painless as possible!

Professional Service - We only hire the best - simple as that. Opening up your home for service can be, frankly, a little frightening. Rest assured, our garage door repair technicians are clean, knowledgeable, kind, and respectful.

Quality Work - Your garage door is one of the largest moving parts in your home, so let the professionals do the repairs! We offer only the highest in customer service and industry knowledge to ensure your garage door is fixed in the correct way every time.
Garage Door Repair, LLC Servicing Vineyard, Utah Residents & Surrounding Areas
Garage Door Repair, LLC Servicing Mapleton, Utah Residents & Surrounding Areas
As a recent customer said in a 5-Star Google Review, "There are some things worth paying a professional for, and garage doors is near the top of the list. I was very satisfied as a customer." Don't waste any more time! Call 801.477.0736 to receive excellent customer service by an industry leader in the Vineyard, Utah area and surrounding areas.