Never get charged for finding out what is wrong with your garage door
Professional, trustworthy, knowledgeable
technicians that respect you and your home
Fully covered to keep you safe
Speak directly to your tech 24 hours a day,
6 days a week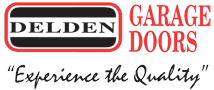 ​Springville, we are happy to be your local garage door repair specialists! We LOVE Art City, and frankly cannot get enough delicious subs from our favorite Zubs, beach time at the Springville Reservoir at Wayne Bartholomew Family Park, and a bit of motorcycle envy leering at Legends. We love this town! And just like you, we know how much life can get disrupted when your garage door is in less-than-perfect condition. Let us help! Our garage door repair technicians can come same day, and get your life back up and moving in no time. We guarantee a friendly, professional technician, and fair, honest pricing. Most of all, we guarantee a quality job that will help you get back to your life!
Let Us Make Your Life Easier! Here's How We Can Help:
​
No Salesmen! - With Garage Door Repair, we promise fair, honest pricing for all garage services - all information upfront. You will NEVER feel as though you are getting "sold" additional products or services that are not needed. As a core tenant of our company, we are focused on customer satisfaction - so much so, that you would not hesitate to refer us to your friends and family. This means you will be recommended only the services or parts necessary for YOUR garage repair.

Feel Comfortable & Confident - Our technicians are trained first and foremost in customer service. Our #1 goal when offering service is ensuring you feel comfortable and confident with the entire process. From easy, convenient scheduling according to your calendar, to friendly, professional and knowledgeable technicians who take precautions to ensure the safety of you and your home, we strive for happy, satisfied clients and will settle for nothing less.

No Matter The Problem, We Can Fix It - With experience under our belts, we've literally seen any problem imaginable with a garage door that needs repair - smashed in or dented garage door, broken key pad or remote opener, busted springs, tension or torsion issues, squeaky or broken cables - really, you name it and we've seen it. Rest assured we CAN repair whatever issue you're facing!
Garage Door Repair, LLC Servicing Springville, Utah Residents
& Surrounding Areas
Garage Door Repair, LLC Servicing Draper, Utah Residents & Surrounding Areas
Garage Door Repair is your local, trusted, recommended professional by customers in Springville and surrounding areas. We guarantee same-day service and are dedicated to doing right by our customers. Save 10% off your garage door service by booking online today!
​