Never get charged for finding out what is wrong with your garage door
Professional, trustworthy, knowledgeable
technicians that respect you and your home
Fully covered to keep you safe
Speak directly to your tech 24 hours a day,
6 days a week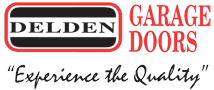 Spanish Fork Garage Doors
Spanish Fork folks, we know you've got places to be. Glades is literally calling out for a Super Cheese on the way to the Sports Park for your co-ed softball game. Or perhaps you're headed to the Spanish Fork River Trail for a stroll, or getting all prepared for this year's rodeo during July 24th's Fiesta Days. No matter the occasion, you've got things to do! But we know as good as anyone, not much will get done if you're stuck in your garage! From minor squeaks to major damage, trust us - we can help.
Your Garage Door Needs US, and Here's Why:
​
Confidence in Pricing - NEVER worry during your garage door service that with that repair you'll be "taken to the cleaners." We will ALWAYS offer an estimate of what the garage door repair will cost BEFORE any work is performed. When you are aware of what is entailed in your repair, you can more easily make an informed decision without being blindsided on cost! Upfront pricing every time to give you confidence and reassurance.

Quick Service - We guarantee same-day service in Spanish Fork and most areas throughout Utah. This means that your garage door emergency is no longer an emergency, just a minor inconvenience. You call, we'll be there.

Safety & Expertise - The image our company has always upheld is honest, safe, friendly, knowledgeable technicians, and we continually strive to only improve! The technician who will meet you at your door is continually trained, and guaranteed to know their stuff. Your job will be done with exactness and safety every time.
Garage Door Repair, LLC Servicing Spanish Fork, Utah
Residents & Surrounding Areas
Garage Door Repair, LLC Servicing Draper, Utah Residents & Surrounding Areas
For Garage Door Repair, no job is too big or too small. We will offer our expert opinion on how to best solve your problem at a price that is fair and affordable, without any pressure to "upgrade this" or "enhance that". We will only recommend those fixes that will be beneficial to your door specifically to get the most cost-efficient, energy-efficient garage door. We are committed to excellence in customer service and strive for your referral, so you are ensured a great experience. Now go ahead and make that phone call...
​