Never get charged for finding out what is wrong with your garage door
Professional, trustworthy, knowledgeable
technicians that respect you and your home
Fully covered to keep you safe
Speak directly to your tech 24 hours a day,
6 days a week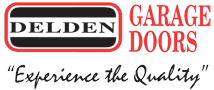 Saratoga Springs Garage Door Repair
Saratoga Springs, we know how busy life can be. Running around from Neptune Park, to Smith's, to Sean's Smokehouse (gotta get in that BBQ, am I right?!?) to soccer practice to Walmart and back again, your daily schedule is crazy! And having the major inconvenience of needing a garage door repair only complicates things. Let us help with same day, professional service from clean, honest technicians who offer expertise and fair, reasonable pricing. Leave it to us, and get on the road again, no longer stuck in your garage!
Change all below
​
Easy, Safe Payment Options - We are constantly upgrading our security systems to ensure however you pay, you can be rest assured that your personal information is safe. All credit card information is encrypted through Square, which allows us to securely accept Visa, MasterCard, Discover, and American Express for your garage door repair. We also accept cash, checks, or Venmo.

Honest, Knowledgeable Techs - Always feel confident that a clean, respectable technician will show up to fix your garage door. Never worry about shady backgrounds or questionable appearances. We guarantee fully-educated, honest technicians to offer the highest quality service out there. Trust us.

Licensed & Insured - Our garage door company will guarantee that YOUR garage door is ALWAYS covered. We carry full insurance to ensure your home is safe and covered in case of an accident or emergency. We always carry full licensing through the State of Utah and have a clean BBB record!
Garage Door Repair, LLC Servicing Saratoga Springs, Utah Residents & Surrounding Areas
Call 801-477-0736 to get the best service in the garage door industry. As one Google User recently said in a 5-Star Review:
"I found Garage Door Repair through Google with a 5 star review. Well let me tell you that Doug (the company owner) knows exactly what he's doing. I just ended up having him replace the springs on my garage door and even upgrading them to handle more weight. He works quick and does an excellent job. He even lubed up the hinges and wheels. He gives a 1 year warranty on his service by the way, which is awesome. As a side note, I am glad that I have two new torsion springs that will handle the weight of the insulation (this is the best practice by the way). Long story short, I recommend Douglas at Garage Door Repair." Do not wait - call today!