Never get charged for finding out what is wrong with your garage door
Professional, trustworthy, knowledgeable
technicians that respect you and your home
Fully covered to keep you safe
Speak directly to your tech 24 hours a day,
6 days a week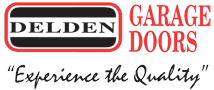 Sanpete County Garage Doors
We understand that services can be hard to come by in small towns. However, WE are from a small town and want to provide excellent, quality service to EVERYONE, regardless of where you live. Give us a call and we guarantee quick, honest, professional service at a great, affordable price.
Happy to serve clients in these and surrounding cities in Sanpete County:
​
Mt. Pleasant

Fairview

Fountain Green

Sterling

Chester

Manti

Gunnison

Moroni

Wales

Fayette

Ephraim

Spring City

Centerfield

Mayfield
Garage Door Repair, LLC Servicing Sanpete County, Utah
Residents & Surrounding Areas
Our expert technicians are available 24/7 to help with spring repair, new garage door openers, garage maintenance, installations, new garage panels, rollers, and any other garage door problem you may come across! Call us today at 801-477-0736 to get same-day service in your small town!