Never get charged for finding out what is wrong with your garage door
Professional, trustworthy, knowledgeable
technicians that respect you and your home
Fully covered to keep you safe
Speak directly to your tech 24 hours a day,
6 days a week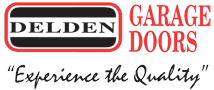 Hello there Pond Town! If you're from the ever-loved small town of Salem, Utah, we've got you covered. We get that you've got places to be - smashing balls at your local ballpark (kid and adult alike!), fishing or feeding ducks at Salem Pond, or grabbing a burger at Salem Hills Pharmacy. However, not much of anything will be getting done if you're having garage door repair issues. Let us help. We are locally owned and operated, and guarantee friendly, amazing service at a fair price.
Get Peace of Mind Knowing:
​
Fair, Honest Pricing Upfront - Simply put! We will give you a fair and honest estimate for your garage door repair BEFORE we complete the work. After examining your garage door, we'll give you a price estimate in-writing so you know what the charge will be upfront. Never again be blindsided by an expensive service call!

Friendly, Expert Technicians - Our company prides itself in hiring technicians that carry the traits by which we want to be known. Our technicians are highly trained, and will show professionalism, friendliness, knowledge and cleanliness. We want you to feel safe in your home, so we will only send professionals who will respect you and your largest asset: your home.

Same Day Service - Or not! Want us there on Friday? You got it. Need immediate assistance? We'll be there. We work with your schedule, not ours. This way, you get the service you need at the time you want it. We're here to make your life easier - your garage door repair on your terms.
Garage Door Repair, LLC Servicing Salem, Utah Residents & Surrounding Areas
Garage Door Repair, LLC Servicing Draper, Utah Residents & Surrounding Areas
Garage Door Repair is proud to be a locally owned and operated business who strives for excellence in customer service. We are fully licensed and certified through the State of Utah to perform any major or minor garage door repair, service or installation. We also carry full insurance to give you peace of mind knowing you are 100% safe, secure & protected. Salem, our goal is to be a company you are happy to refer to friends and family throughout Utah and strive to earn your continued business.
​