Never get charged for finding out what is wrong with your garage door
Professional, trustworthy, knowledgeable
technicians that respect you and your home
Fully covered to keep you safe
Speak directly to your tech 24 hours a day,
6 days a week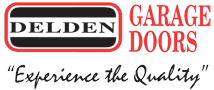 Pleasant Grove, Utah Garage Door Repair
Pleasant Grove, here's a shout out to the home of the Purple Turtle! We love your community and spend just as much time as you do at local favorites like hiking Battle Creek Falls, soaking up the wood majesty at Discovery Park, watching movies at Water Gardens, grabbing our favorite treat at Daylight Donuts or Cravings Alicia's Cupcakes, and of course, attending Strawberry Days. However, not much of any of these activities can happen if you car is stuck in your garage. No worries, we got you! At Garage Door Repair, you are guaranteed quick, quality service at a fair price by professional, friendly technicians. Let us help you get back on your way, and doing those activities that define you as the Pleasant Grove resident you are proud to be!
Garage Door Repair is a family-owned, local business that is happy to guarantee:
​
Expert, Friendly Service - Our techs know garage doors! Hence, the hundreds of happy customers who have used Garage Door Repair for all of their service and repair needs. We know garage doors. We love our customers. We can't wait to prove both through amazing work and service!

East Payment Options - Love the convenience of Venmo? We got you. More comfortable with physical checks? No problem. Just love that credit card? We're here for you! Garage door problems are anything but convenient - so we're trying to make payments as easy as can be, and most convenient for you!

Safety First! - We carry a fully-funded insurance policy that will cover in case of any problem on site. We are also current with a positive rating with the State of Utah, with a license that guarantees we know what we're doing.
Garage Door Repair, LLC Servicing Pleasant Grove, Utah Residents & Surrounding Areas
We are proud of our excellent customer service, that is proven by our dozens of online 5-star reviews from customers all along the Wasatch Front. One recent satisfied customer reported online, "I was looking for an expert opinion on garage door spring poundage because I am needing to insulate the door. I had two different sizes of torsion springs on a double wide 8x16 foot garage door. One spring was old, the other was new. To me, this was a No-Go. So I found Garage Door Repair through Google with a 5 star review. Well let me tell you that Doug (the company owner) knows exactly what he's doing. I just ended up having him replace the springs on my garage door and even upgrading them to handle more weight. He works quick and does an excellent job. He even lubed up the hinges and wheels. He gives a 1 year warranty on his service by the way, which is awesome. As a side note, I am glad that I have two new torsion springs that will handle the weight of the insulation (this is the best practice by the way). Long story short, I recommend Douglas at Garage Door Repair."
​
We love our customers and appreciate reviews like this one! Call 801-477-0736 and you will not be disappointed :)
​