Never get charged for finding out what is wrong with your garage door
Professional, trustworthy, knowledgeable
technicians that respect you and your home
Fully covered to keep you safe
Speak directly to your tech 24 hours a day,
6 days a week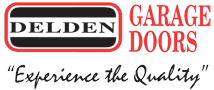 Payson Garage Door Repair
Payson residents, we got you - You can't get enough burgers at Daley Freez, your winters are spent on the crazy snow hills sledding at Peteetneet, summers hiking the Grotto and your waterpark is like, yeah - killer. But...if you're stuck in your garage, we know you can't do any of that! Enter, Garage Door Repair. We are your local, hometown guys who can fix your garage quickly and at a fair, honest price. Our trustworthy, licensed and insured technicians will come out TODAY and help you out.
Let Us Help! At Garage Door Repair, You Can Expect:
​
No Pressure - NEVER feel like you're "being sold." What they will do: Our expert, honest technicians will present only what needs to be fixed, and possible ways to increase the efficiency of your garage door. What they will NOT do: Per company policy, our technicians will never sell products or services that are not necessary! No high-pressure sales here. Feel confident knowing you are receiving honest, reliable service from a reputable company.

Licensed, Insured & Certified - Garage Door Repair is fully licensed through the State of Utah to complete repairs in Payson and all throughout Utah. We are also fully insured and carry the certifications needed in order to perform safe garage door repairs to protect your most valuable asset: your home.

Local Customer Service - Ever call customer service and get routed through India or the Philippines?!? No way, no how, will this ever happen when calling Garage Door Repair. Get a local Payson technician ready to answer your questions when you call. Guaranteed.
Garage Door Repair, LLC Servicing Payson, Utah Residents & Surrounding Areas
Garage Door Repair, LLC Servicing Draper, Utah Residents & Surrounding Areas
At Garage Door Repair, we really strive to make our customers happy. We have the best customers who deserve a company who treats them fairly! Our goal after every visit is for you to feel comfortable enough with the expertise and friendliness of our technicians to refer us to those closest to you, either neighbors right there in Payson or throughout Utah. With that in mind, we go above and beyond to make your garage door repair as easy as possible.
​