Never get charged for finding out what is wrong with your garage door
Professional, trustworthy, knowledgeable
technicians that respect you and your home
Fully covered to keep you safe
Speak directly to your tech 24 hours a day,
6 days a week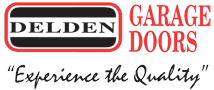 Mapleton Garage Door Repair
Mapleton, oh how we love you! Situated in the serene mountain valley between Spanish Fork and Springville, you have the proximity to conveniences, but enjoy the beautiful small-town, rural, country life that everyone dreams of. We know you want to spend your time walking the Mapleton Parkway Trail, not fixing that squeak or broken spring on your garage door! Leave the garage door repair to us, and Mapleton residents - carry on with your life!
This Is How We Help YOU:
​
Technicians You Can Trust - Never worry about who is entering your home! All of our technicians are local, clean, professional technicians who care about making you feel comfortable. All employees are background checked, drug-free, and will treat you and your home with respect. Total confidence, every time. Guaranteed.

All Information UPFRONT - Have you ever been completely blindsided after a service was complete with a price that you were not expecting? This will NEVER be your experience with Garage Door Repair. Our technicians will analyze the problem, estimate the cost to fix the problem, and let you know the price before actually completing the repair. This way, you are in control and know exactly what to expect come payment time.

Home Protection - We got you covered. Our company has gone the extra mile to make sure you have peace of mind when you, a Mapleton resident, is working with Garage Door Repair. We are certified and licensed through the State of Utah's Division of Occupational & Professional Licensing, and fully insured for your safety. Trust is everything - hiring a professional, accredited company with full coverage is so important when they're working on your biggest asset: your home.
Garage Door Repair, LLC Servicing Mapleton, Utah Residents & Surrounding Areas
Garage Door Repair, LLC Servicing Mapleton, Utah Residents & Surrounding Areas
At Garage Door Repair, our focus is on quality service with excellent customer service. We strive for your experience to be a no-hassle, quick, happy one and we will do our best to ensure that happens. With easy, convenient scheduling on your time frame, and technicians throughout the state, your major garage crisis will become merely a temporary inconvenience. Same day service with honest, fair pricing makes your choice for garage door repair a no-brainer!
​