Never get charged for finding out what is wrong with your garage door
Professional, trustworthy, knowledgeable
technicians that respect you and your home
Fully covered to keep you safe
Speak directly to your tech 24 hours a day,
6 days a week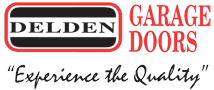 Highland Garage Door Repair
Trust us, we know you. Highland residents, you get to claim two greats: Original birthplace of the amazing cuisine at Blue Lemon, and Utah Jazz star Thurl Bailey is literally in your backyard. We also know you've got things to do and pretty cool things to see - the Murdock Canal Trail is calling all runners, fishers to Highland Glen Park, and golfing couldn't be better than at Alpine Country Club. However, with a broken garage door? Yeah, you're not going anywhere. Enter, Garage Door Repair...
We Make Your Repair Easy in 3 Ways:
​
Upfront Pricing & Easy Payment - After accessing your garage door repair needs, you will get full disclosure of what the cost will be BEFORE we complete the repair. This way, you know what you're getting into without paying for a sudden "Johnson Rod" (any Seinfeld lovers out there?!?) Oh, and pay by cash, check or any major credit card - whatever is easiest for you.

Professional Technicians - The guy who shows up to work on your home, most people's largest investment, should be someone you can trust. Our garage door repair technicians are the best in the business; fully licensed, insured & certified to ensure your home, and the family you house inside, stays safe. Feel comfortable with our clean, professional, knowledgeable technicians who will make your garage safe again.

Convenient Scheduling - By phone or online, talk with an expert right away, who will get to your home on YOUR schedule. With super flexible hours, we can help with your garage door repair during the day, nights and weekends.
Garage Door Repair, LLC Servicing Highland, Utah Residents & Surrounding Areas
Garage Door Repair, LLC Servicing Highland, Utah Residents & Surrounding Areas
Garage Door Repair is a family-owned, local business that takes customer service seriously. We guarantee same-day service and you can trust you'll be getting an honest quote for any garage door repair needed. Highland, we'll make sure you're taken care of in a quick, efficient manner. We strive to be the company you'd feel comfortable referring, so we'll ensure a timely, cost-effective fix. Call or schedule below to finally get that garage door fixed!
​