Never get charged for finding out what is wrong with your garage door
Professional, trustworthy, knowledgeable
technicians that respect you and your home
Fully covered to keep you safe
Speak directly to your tech 24 hours a day,
6 days a week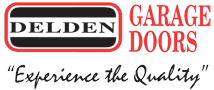 Cedar Hills residents, we get it! While you can lay claim to Cedar Hills Golf Club, one of the prettiest courses in the state, as well as Marco's Pizza, which serves up some delectable slices, it can sometimes feel like you're a world away from some conveniences. Garage Door Repair is a local, Utah County based company who offers full-service garage door services to all residents of Cedar Hills and the surrounding areas. We know how frustrating something seemingly small, like a garage door repair issue, can be, and how easily it can disrupt daily life. We guarantee same-day service from professional, honest technicians with fair, up-front pricing. Leave it to us, and get on with life!
Making Your Garage Door Repair Convenient with 3 Easy Steps:
​
Your Schedule - Your life is far too busy to be stuck home all day waiting for the garage door repair man. We get that, so we will not leave you waiting. Our technician will work with YOUR schedule to find a time that best works for you, amidst work, school, and shuffling kids. This way, the repair is completed when is most convenient for you, taking the hassle out of "we'll see you next Thursday between the hours of 7:00am and 6:00pm." Those days are gone!

Transparent Pricing - After a full examination of the damage and repairs needed for your garage door, we will provide IN WRITING, an estimate of costs to repair. This provides complete transparency so there are no surprises come time to pay. Know upfront what it will take to get your garage door back in working order, so you can feel confident with every step of service.

Expert Technicians - Your home in Cedar Hills is one of the biggest investments you will ever make, so making sure it is cared for in the proper way is essential. All of our technicians are continually trained to ensure any problem they come across is repaired in a safe, effective, knowledgeable way. Keeping your home in good repair will ensure it holds it's value long term - so excellence is all we will settle for.
Garage Door Repair, LLC Servicing Cedar Hills, Utah Residents
& Surrounding Areas
Garage Door Repair, LLC Servicing Draper, Utah Residents & Surrounding Areas
From inception, Garage Door Repair has concentrated on one thing: making our customers happy. Excellent customer service, coupled with working knowledge of and ongoing training with all garage door systems, guarantees your garage door will be fixed, and by friendly, efficient technicians. The life of our business is ensuring you will have an excellent experience, so much that you would even refer your friends and family. This is our goal - 100% customer satisfaction. Cedar Hills, call 801-477-0736 today to once-and-for-all fix that pesky broken garage door!
​