Never get charged for finding out what is wrong with your garage door
Professional, trustworthy, knowledgeable
technicians that respect you and your home
Fully covered to keep you safe
Speak directly to your tech 24 hours a day,
6 days a week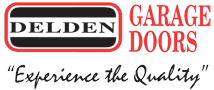 American Fork Garage Doors
American Fork residents, we're here for you! We too love to grab a burger at JCW's, hike and explore at Timpanogos Caves, knock over a few pins at Jack and Jill, enjoy beautiful concerts at the historic Tabernacle, and lose our sanity at the Haunted Forest​. We also know how hard it is to carry on with everyday life, when you're stuck - quite literally stuck - in your garage. We can help, by offering same-day service, expert technicians, and upfront pricing. Our open, honest approach guarantees you'll get the garage door repair you need, at the price and timing you deserve.
Receive peace of mind with:
​
Licenses & Insurance - Feel comfortable knowing the technicians working on your garage door repair are fully trained and certified, and our company is fully licensed through the State of Utah, carrying full insurance, just in case. All technicians are drug free and have cleared background checks. Worries have left the building!

No Pressure - Our professional technicians are trained and knowledgeable to offer suggestions on how to best repair your garage door, however they will never suggest unneeded repairs or parts. You will review recommendations and pricing before any work is ever done.

Quick, Reliable Service - Don't wait a month to get the service you need done today. Get quality, expert garage door repair within hours so that your day is no longer interrupted by the inconvenience of a broken garage door.
Garage Door Repair, LLC Servicing American Fork, Utah Residents & Surrounding Areas
Do not risk the danger that can come by attempting your own garage door repair. We can fix dents, springs, garage door openers, or tension problems, without putting you at risk of injury. We are happy to handle what you don't want to worry about. American Fork, like I said earlier, we got you!
​