Never get charged for finding out what is wrong with your garage door
Professional, trustworthy, knowledgeable
technicians that respect you and your home
Fully covered to keep you safe
Speak directly to your tech 24 hours a day,
6 days a week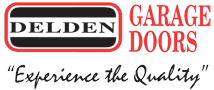 Alpine Garage Door Repair
Ah, Alpine. How we love you! The beautiful scenery keeps us coming back for more, and the outdoor activities seem limitless - hiking Horsetail Falls, Box Elder Peak Trail or Dry Creek Canyon; biking in Lambert Park; or picnicking at Moyle Park. We'll hand it to you, your city seems to trump all of Utah County in beauty. But...sometimes services can be few and far between. Let us help. Your busy life can easily be interrupted by the inconvenience of needing a garage door repair. Alpine, we got you! Our licensed & insured technicians will offer same day, professional service at fair, honest prices.
Feel Confident Knowing:
​
Secure Payments - We want to be sure our customers feel confident when handing over payment information, so we've taken every measure to ensure confidentiality and safety. We accept all forms of payment including cash, credit card, Venmo, PayPal, and any other way you'd like to pay - all protected by the safest companies in the industry.

Friendly, Respectable Technicians - When opening up your home for service, we know how important it is for our customers to feel safe and secure. We only hire technicians who pass intensivec background checks, take pride in their appearance, and are educated, friendly and knowledgeable about garage doors.

Fully Insured - Put your mind at ease knowing the company you hire to fix your garage door is fully insured and covered. Rest assured knowing as a licensed and fully insured garage door contractor, we hold the highest ratings in Utah and guarantee safe service.
Garage Door Repair, LLC Servicing Alpine, Utah Residents & Surrounding Areas
Garage Door Repair, LLC Servicing Mapleton, Utah Residents & Surrounding Areas
We take pride as a local company in providing our neighbors with quick, quality, efficient garage door repair service. We will happily come and diagnose your garage door problem at no cost, and make sure you feel confident in knowing exactly how we will fix the problem, as well as how much it will cost. The well-informed customer is always happiest in the end, and 100% satisfaction is certainly what we strive for. Alpine residents, our 5-Star Google Rating will prove that we put our customers first and hope to show you how dedicated we are to customer satisfaction. Call 801-477-0736 for same-day, excellent service!
​